CapConnect+ Wins 2023 Treasury Shark Tank
March 17, 2023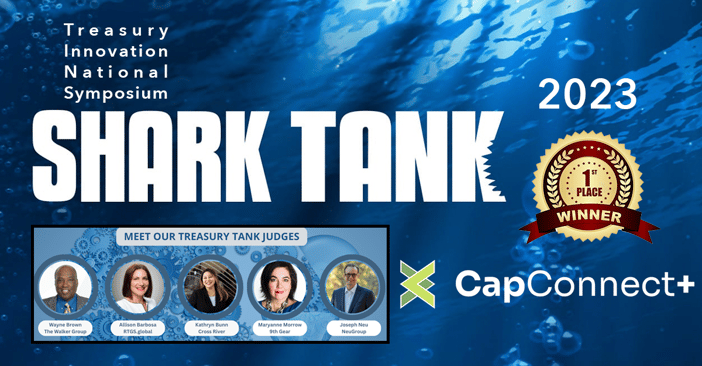 The Treasury Innovation National Symposium hosted its annual event (TINS 3.O) for its 11 AFP Regional Chapters on March 15, 2023 with over 800 treasury, banking, and technology professionals attending. The TINS mission is "Building a Better Treasury" through successful treasury innovation, disruption, and transformation.
The Shark Tank segment of the event was inspired. First, Wayne Brown, General Partner, Atlantic FinTech Fund was a great moderator, full stop. (His track record and presence commands a room!).
Mr. Brown ran a tight program that showcased CapConnect+ and other two finalists for innovation in a treasury today:
TreasuryGo — Simplifying complex treasury workflows and data management.
Just Technologies — Empowering you to take control and manage Corporate FX.
Prior to tabulating the results, each of the Shark Tank judges was given an opportunity to back up their decisions.
"I will start with CapConnect+ because it solves a pain point on the issuance side. It brings the bond market into the FinTech world and into the future. There are some issues about how it's going to work with the bond economics with the banks, but I think those can all be worked through."


Joseph Neu
Founder and CEO,
NeuGroup

Kathryn Bunn — Head of Strategic Projects, BaaS, Cross River
"I think this product is truly innovative. I haven't seen anything like it in the market and that's why I'm giving it the bulk of my money."
Alison Barbosa — Head of Americas, RTGS.global
"I agree CapConnect+ is truly innovative."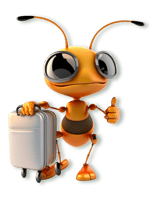 Seth Marlowe, Head of Treasury Product Strategy & Innovation for Synovus, revealed the final tally of votes from the Shark Tank judges:
"We do have a solid winner.
And that is CapConnect+."
We are honored to be recognized as the top startup in 2023 that has what it takes to lead Treasury Innovation!
Tags: